Introduction(next blog)
by Michael Neel & Greg Ansin

So you wanna make an indie film? Great! We're going to help you, or at least send you in the right direction.
Our goal with these blogs is to take you through the filmmaking process, step-by-step, and help you to make your movie.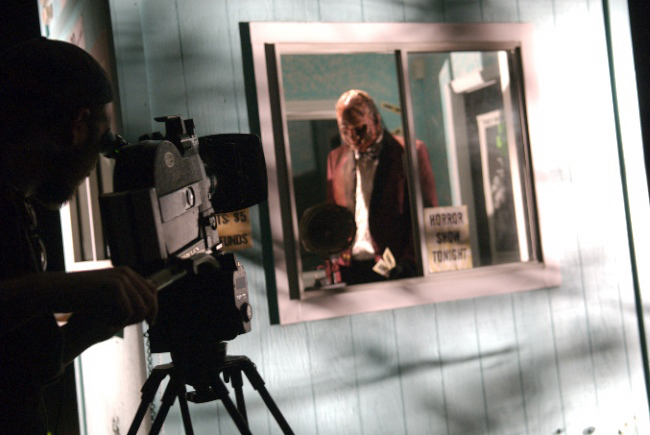 Zombie Frank gets ready for a night of work at the horrorshow.

We have worked on many independent films over the last ten or so years, and we've observed that the biggest thing you can do for your independent film is TIME. Yes, a film will cost some amount of money, and it can take a while, sometimes years to finish. But the important thing is that you keep going.

There are a lot of resources out there for aspiring filmmakers – way too many to list in these blogs. If you have a question, ask us! We'll try to help and point you in the right direction. There are also tons of online forums, books, and videos that can help you too. If you have questions keep digging and asking people. You will find your answers if you look hard enough.

The great thing about film is that it is collaborative, and it allows for a lot of different talents and people to come together and create something bigger than all of them. As an indie filmmaker, you will be wearing lots of hats – it comes with the job, and if you find the right balance it can be very rewarding. Therefore, it is important that you realize what you are good at and what you need help with, and surround yourself with people that compliment your skills. Only with everyone working together can the film be its best.

3 Films
---

One very important concept for filmmaking is that you make your film three times: there is the film you write, the film you shoot, and the film you cut. Looking at your film in this way puts you in a good mindset to bring your film to fruition. Let's look at the different stages:

The film you write:

Script of the film you have written.

When you write a screenplay, the film exists on the page. You are trying to bring characters to life, in a world that will exist in your film. Who are these people (or aliens/monsters/etc)? What are they doing? If you are honest with your characters they will take your story to exciting places. When you are done, the story should progress in a logical way, where the characters act of their own free will.
---

The film you shoot: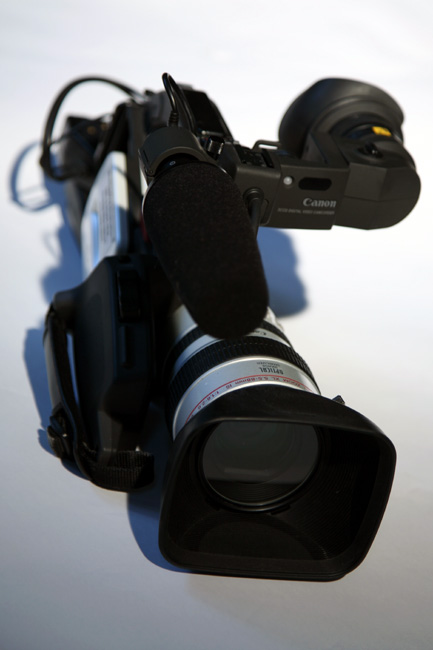 The film you will shoot.

So you have a screenplay, and you've been imagining how things will look and sound. During the shoot, many things shift and change – after all, you now have real people in real locations bringing the story to life. This is a good thing if you keep your mindset correct – that is, every time something changes or you need to adjust a shot or scene you keep your final goal in mind. Sure, the specifics of what you are doing may evolve, but the essence of the story remains.
---

The film you cut: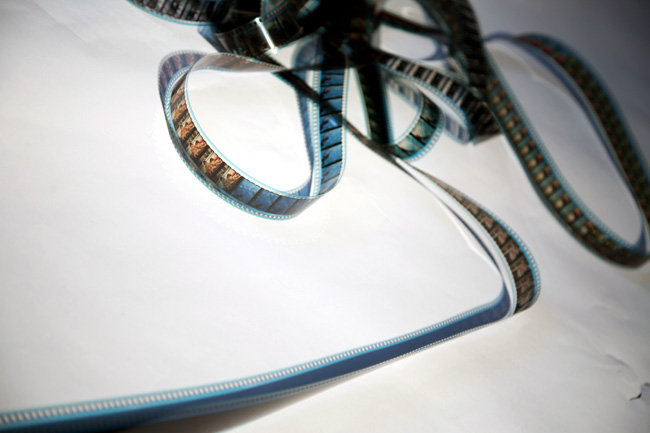 The film you will cut.

You have all the raw footage, now it is time to put it together. Now the challenge is to respond to your material, and not force it into what you thought you were making. Take a good look at your footage – which things didn't work how you had planned? What worked better? And what was totally unexpected? Step back and just respond to the footage in front of you and you will make the best film you can.
---
This blog will cover the following:
Pre-Production
*Before you shoot (your reason for making a film)
*Writing
*Budget
*Format
*Storyboards
*Script Breakdown
*Crew
*Casting
*Choosing a Director of Photography
*Locations
*Audio Alert!!!
*Before you shoot
Production
*On Set
Post-Production
*Editing
*Pick ups
*A.D.R.
*Music
*DEMO-ITIS
*Test screenings
Film Festivals
*Toronto International Film Festival
*Dark Carnival
* Austin F.F.
podcasts
•Fat Guys at the Movies 2/9/12
*Dark Discussions 10/16/11
* Astro Radio Z 7/14/11
*Fangirl 6/27/11
Boston Phoenix
*2012 Forgotten Oscars
*2011 HorrorHound Weekend
*2011 Five Horror Movies
*2011 Rock and Shock
*2011 Forgotten Oscars
*VHS is the New Vinyl
*2010 DregNog Video Advent Calendar
*2010 Gifts for The Horror Fiend
*2010 HorrorHound Weekend
*2010 Rock and Shock
*Slay Bells
*2010 Forgotten Oscars
*2010 Horror Movie Preview
* 12 Frights of Christmas
*Rock and Shock 2009
Horror Cons
*Rock and Shock 2012
*Monster Mania 23 2012
*HorrorRealm 2012
*HorrorFind 14
*Festival of Fear 2012
*Monster Mania 22 2012
*Fright Night Film Festival 2012
*Texas Frightmare 2012
*HorrorHound 2012
*Rock & Shock 2010
*Rock & Shock 2009
*HorrorHound
Guest Bloggers
*Eric Welsh
*Sarah Morrison
*Anthony J. Resta
*Joe Lemieux
*Eddie Duncan
*Adrian Rawlings
*Kevin Fischer
Film Maker's Resources
Before you shoot
Writing
Budget
Format
Storyboards
So let's get started!


What they are saying about the Drive-In Horrorshow....
"10 out of 10"
- From Infernal Dreams
"Drive-In Horrorshow delivers a visual feast of blood splatter and clever storytelling."
- From Fangoria
"Drive-In Horrorshow takes the anthology and juices it fully with five unique stories that range from clever comedy to dark body horror."
- From Deadly Doll's House of Horror Nonsense
"A well made anthology of short films."
- Zombie Movie Database
"Highly recommended for those who want to confront the monsters under the bed of their childhood. And as always find them scary."
- From I 400 Calci (translated from Italian)
"The general tone of this film struck me, because I've seen real passion for the genre."
- From Ulteriorit Precedente (translated from Italian)
"This is a high recommend from me, very entertaining and obviously done by filmmakers who love the genre. Long live the horror anthology!"
- From McBastard's Mausoleum
"Drive in Horror Show is–WITHOUT A DOUBT–the greatest horror anthology since George Romero's Creepshow"
- From Planet Fury
"I can't stop singing its praises."
- From Rogue Cinema
"If you like horror anthologies pick this one up, there's something for everyone here."
- From Deadly Indie Drive-In
"Every now and then a movie will come out that knocks you socks off and with its originality, creativity and magnetic appeal- well Drive in HorrorShow is that flick."
- From Angry Princess
"With a solid lineup of 5 stories that range from the serious to seriously goofy, Drive-In Horrorshow is the perfect film for a Friday night. Or any night for that matter."
- From Planet of Terror
"A tasty little anthology in the vein of Creepshow or Trick 'r Treat, Drive-In Horrorshow is a nifty treat of a film, well worth checking out."
- From Radiation-Scarred Reviews
"A cut above the rest and slice of incredible independent filmmaking."
- From Horrornews.net
"One of the most entertaining horror anthologies I have seen in a while."
- From KillingBoxx
"The horror world is a fickle beast but Drive-In Horror Show manages to walk the lines of the subgenres without missing a beat. It's appeal reaches to horror fans of all types."
-Bill Fulkerson from Outside The Cinema
"Celebrates the long-lost beauty of the drive-in theater and all its bloody glory."
- From Basement Screams
"A slick five tale anthology film that was independently made and a reminder of cool shit we used to see on late night TV when we were kids."
- From Gross Movie Reviews
"A good throw back to the late night creature feature."
- From Cinema Fromage
"Top notch effects that invoke fear and comedy at the same time. I really really like this movie."
- Podcast at Movie Fan House
"Fantastic."
-Podcast at Horrorstuff
Other Press:
"The horror! But that's what he seeks."
- The Boston Globe talks with the filmmakers
"What motivated you and Michael Neel to make the transition from candid interviews and political documentaries to ghoulish gore horror?"
- Pamela Torres at Punk Globe interviews DIHS producer Greg Ansin
"Wowzers! That really sounds like some good shit!"
- Arrow In The Head is psyched for the release of DIHS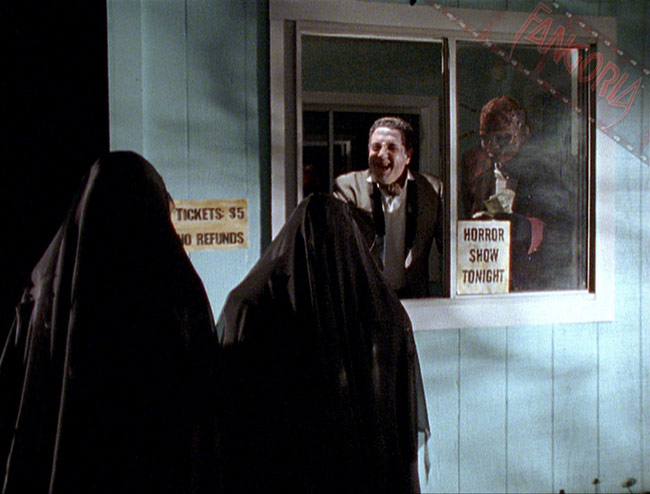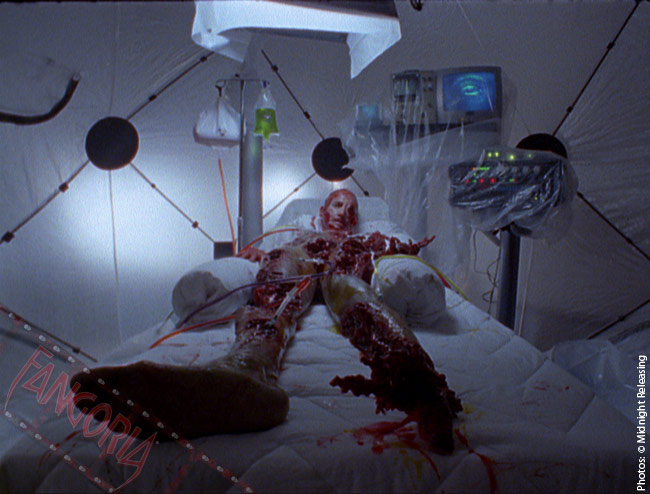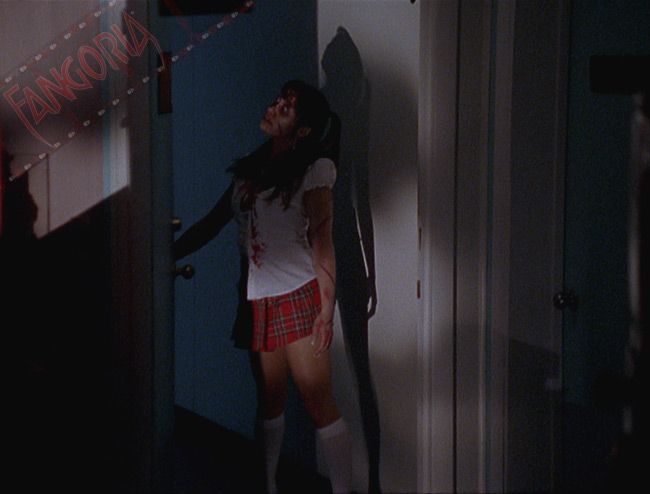 ---